Image: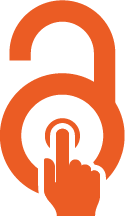 Free, legal research articles and data delivered instantly or automatically requested from authors.
How it works? 
1- Finding Available Research: Give us a scholarly paper and we'll search thousands of sources with millions of articles to link you to free, legal, full text articles instantly.
2- Requesting Research: If we can't get you access, we'll start a request for you. We request articles from authors, and guide them on making the work available to you and everyone who needs it.
 
Search by a Title, URL, DOI, PMID or PMCID. Examples: 
DOI: 10.1145/2908080.2908114
URL: http://journals.sagepub.com/doi/abs/10.1177/0037549715583150
Pubmed ID: PMC3220411
PMC (Pubmed Central) ID: 27353853
Title: Effect of Saxagliptin on Renal Outcomes in the SAVOR-TIMI 53 Trial
Citation: Nusch, C., & Percivale, B. (2016). El Bicentenario argentino como territorio en disputa. Analecta política, 6(10). Even try your favourite citation format (Harvard, Bibtex, etc).
 
Google extension:https://chrome.google.com/webstore/detail/open-access-button/gknkbkaapnh...